Smartcom Team
Smart Computer Systems Team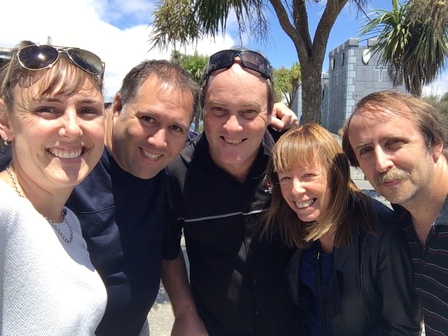 Casey Gillespie - Operational Manager & Technical Support
Casey's tasks include contract management, marketing and technical support.
Clinton Pasfield - General Manager
Clinton's responsibilities include day-to-day running of the business and specifically the Operational and Technical Services staff together with the overall responsibility for design, development and management of projects.
Stephen Fergusson - Managing Director
Stephen is the founder of Smart Computer Systems Ltd. Stephen also assists in the workshop and carries out Smart-Net migrations throughout New Zealand.
Connie van Slooten - Office Manager
Connie is responsible for the day to day accounting and office administration.
Rodney Walker - Senior Computer Support Technician
Rodney is a senior technician whose direct responsibilities involve contracts to many of our school clients which are complimented by his excellent technical expertise to service printers, monitors, iPads, Chromebooks and anything else he can find!