Smart-Net™
Smart-Net™ delivers an enterprise-level server solution that greatly simplifies network and computer management and significantly reduces maintenance costs on your server. On top of the built-in remote support, daily reporting and real-time monitoring, Smart-Net™ provides an easy-to-use web-based management suite to easily accomplish complex server tasks.
The latest release of Smart-Net™ is based on one of the most usable and stable operating systems, openSUSE. With full support out of the box for modern server hardware and running the latest open source software, Smart-Net™ offers many improvements on speed and reliability.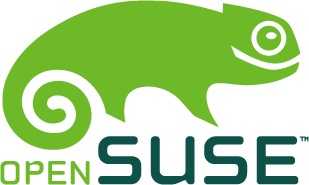 Key Benefits
Easy-to-use web-based management suite
High reliability and scalability
Integrates easily with existing networks
Self diagnosis performed daily to ensure your server is performing well
Secured data and network including support for VLANs
Easily synchronise user accounts with other services, e.g. G Suite, PaperCut, Linewize, Single Sign-On
Automated monitoring and reporting tools keep you informed on your file server's health.
Key Features
Internet access and content filtering
Password authentication for Internet access
Cross-platform file and print sharing
Integrated web-based E-Mail and Multimedia Gallery
Anti-virus and SPAM protection for E-Mail services
Firewall and Internet proxy services
Automated monitoring and reporting tools keep you informed on your file server's health.
Secure remote access for maintenance purposes
Full support for ADSL, Cable, Satellite and Fibre Internet connections
Automatic Smart-Net software update services keep your server up to date with new features and security enhancements
New features are being added to Smart-Net on a regular basis with the goal of making Smart-Net the most fully featured server solution available to New Zealand schools. Many of these features are developed as a result of requests from teachers.
The auto-update feature of Smart-Net allows these new developments to be deployed automatically to all Smart-Net servers for the benefit of all users. The stability and ease of use of Smart-Net has resulted in the rapid growth of this product throughout New Zealand.